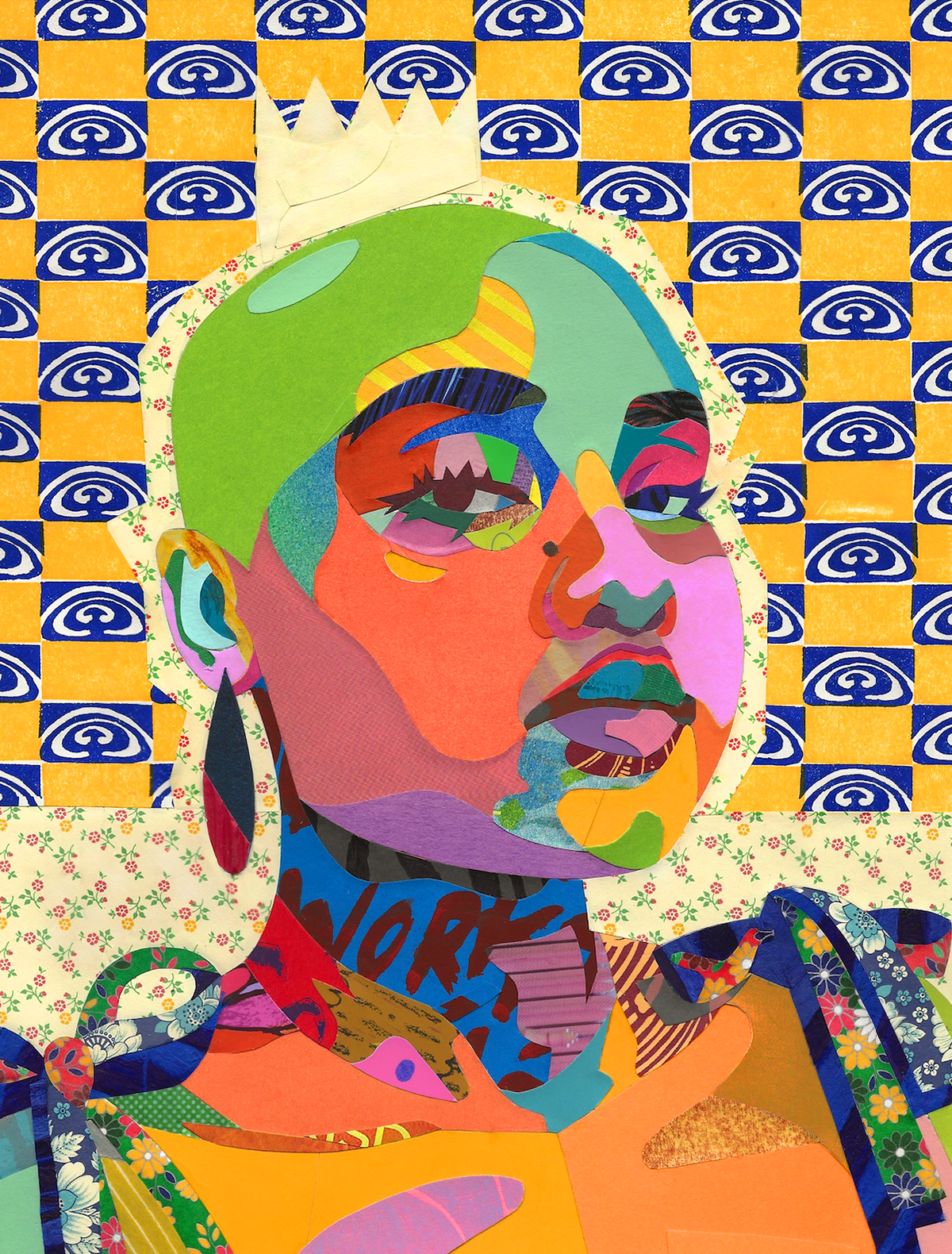 Zharia Shinn
 is exploring the distortion of pre-existing visual aesthetics and expanding upon a new context for her psychological portraits. These paper profiles merge an internal conversation between fantastical narratives and realistic depictions. She is interested in broadening the context that surrounds the visual representation of African-American women and men through an array of mediums such as, but not limited to; found paper, fabric, paint swatches, and magazines. The 80's, Afropunk, Afrofuturism, fashion, dance, and black culture all foster her creative process. 
Shinn received a B.F.A. in Illustration from the Rhode Island School of Design, Providence, RI. Her work has been presented internationally and domestically in group exhibitions and shows. Her pieces were in the
3x3 Illustration Show No.15
 (2018)
, archived in 
American Illustration 37
(2018) and published in the
Communication Arts Magazine 59th Annual Edition
(2018). She has also received a Gold Award from The Society of Illustrators Los Angeles in the
Illustration West 56th Annual
(2017).